Shattered Realms: Mortal Tale
Week 54 Devlog: That...Looks Bad
---
Oh hey Rigurd, how are you doing buddy?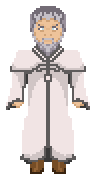 Looks good. So progress has been pretty decent far, been working on some mini boss mechanics that I figure the Players will get a bit of fun out of, and Zeph will be working on their battlers this week. Playtesting has gotten me as far as the final level of the dungeon, so once designing has gotten far enough along, we should be finishing the first round of tests soon.
I've also gotten some sprite work done this week for a story scene I wanted to depict- -let's check on Rigurd again-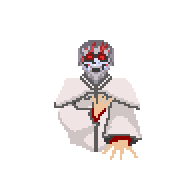 -that doesn't look good.
More or less that's about all the progress made, and I promise that I have been keeping my Stellaris addiction in check this week. I hope to have more progress to report next week, stay tuned!
Get Shattered Realms: Mortal Tale