Shattered Realms: Mortal Tale
Week 14 Devlog: Hanaru Story Fin, Classes Underway
---
In contrast with last week, in one fell swoop we have finished story dev for Hanaru. While most of it is in a rough state the story is there. After a good amount of polish it should provide plenty of content for you all. Here's what's on the accomplishment list and what is next.
Rough version of the story is done for Hanaru. The story beats are in.
The main story related areas are in.
Shaman, Striker, and Hunter have a basic move pool.
Deep amount of polish remains for Hanaru. Story updates will be walled off and Hanaru isolated in the case of bug updates.
We may have broke Markstone event in a recent update. Please let us know if this is true and afterwards standby for a bug fix. Fix won't be possible until after 5pm central time due to dayjob. Avoid using Markstone if you don't want to accidentally lose progress. Only check if you already saved your game.
Striker, Hunter, and Shaman requires dialogue condition checks and updates, this can take a while.
Class Design begins in full. We need to repeatedly test the game with the new classes and change them as needed to make the experience equal in quality to Fighter and Ritualist. The new classes may unexpectedly break the difficulty or be underpowered. This. Will. Take. Awhile. 1.0.2 will take a while to implement.
Important bug fixes are coming and we will inform you when the major bug fix patch rolls in.
Anyway we have gotten a huge amount of progress in, more work remains but we are advancing swiftly. Here's some screenshots for you.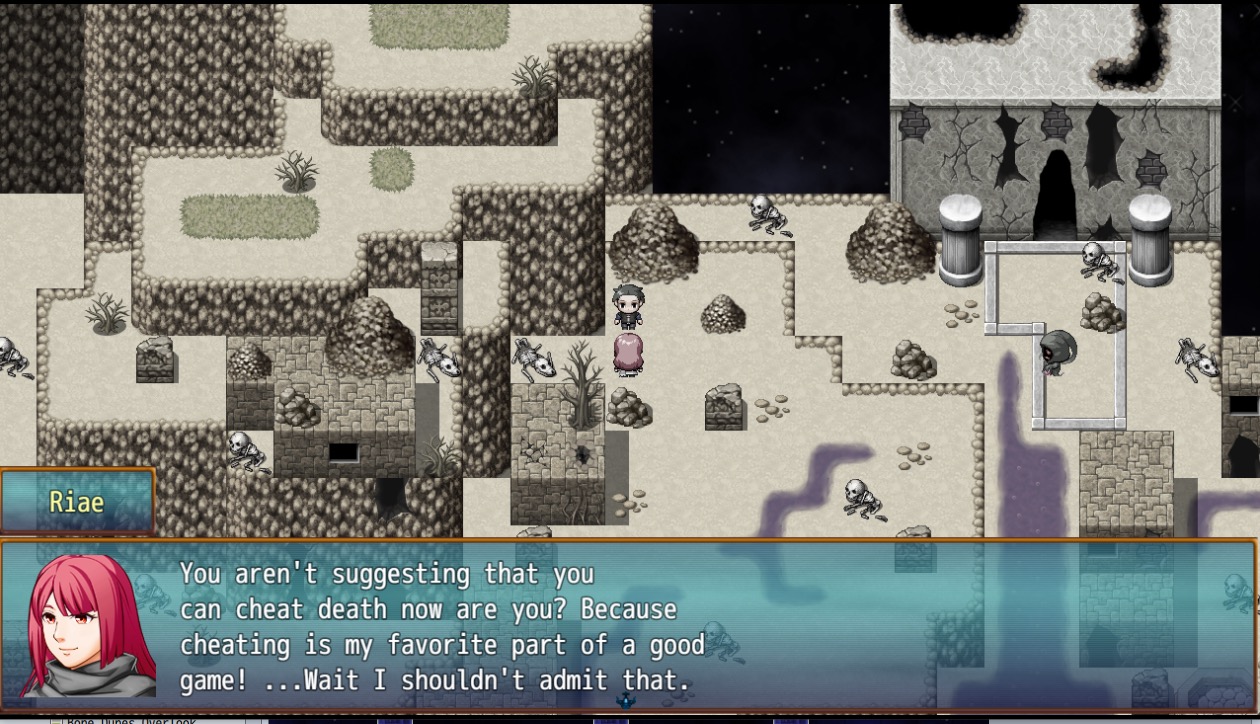 The striker is a bit of a cheeky fun loving girl...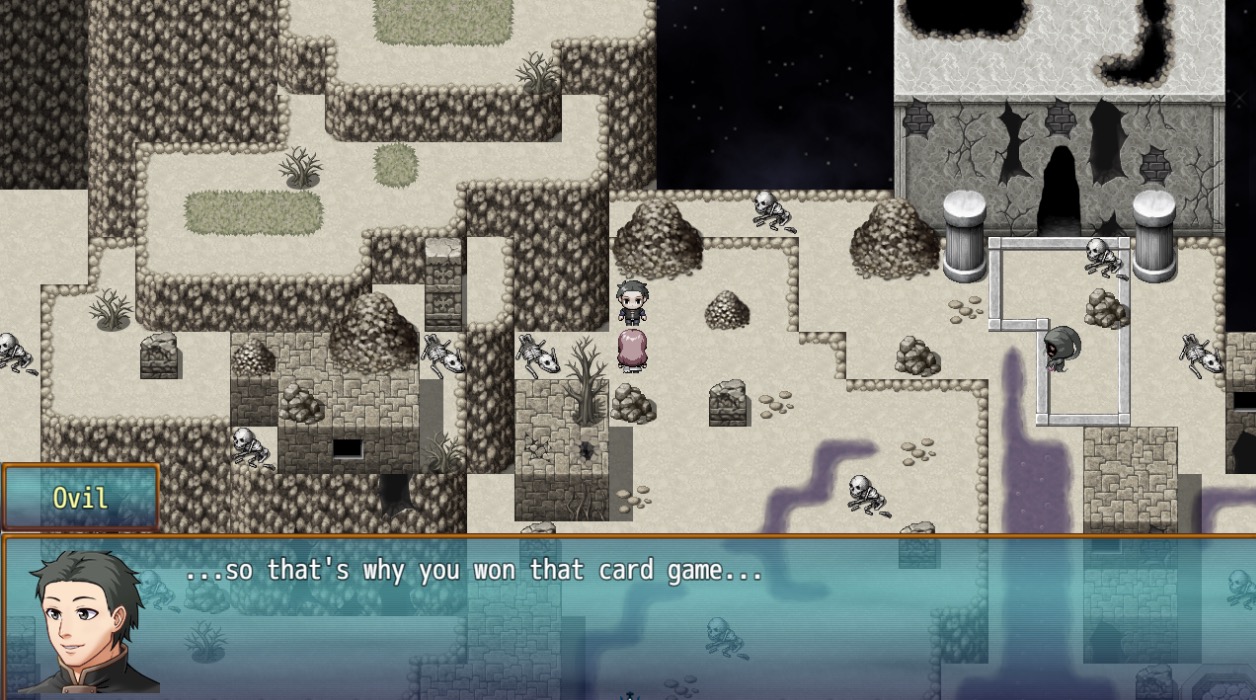 ...To Ovil's dismay.
Get Shattered Realms: Mortal Tale