Shattered Realms: Mortal Tale
Hey all. It's been a while so I'll catch you up quickly on what's going on.
Game is making progress again, irl had been overwhelming me and I had a case of burnout, but you'll be happy to know I'm back in the game. Work on the intro of the story continues once again, several new maps are in progress, and I've made a few characters to flesh out the world with. Hopefully I'll have the intro coming together after a week or so. I only really have the mornings and occasional evenings to myself when I'm not working, so I'm working with what time I have.
The composer for the project, Meteo Xavier has recently informed me that we should be getting progress a lot sooner on the official soundtrack. As soon as I can get the whole soundtrack for Chapter 1 complete, expect to start seeing a more consistent OST implementation.
I'll have a full update for you on the week's progress come the weekend Devlog, which is coming back now that I'm working on the game again. A thousand pardons for the radio silence everyone.
My goals for this month and next are to work on the introduction of Shattered Realms: Mortal Tale, which contains the greater context behind the Death Curse and the main plot, as well as the Realm of the Dead. Should everything go above and beyond my expectations, we should even start to see the implementation of Hanaru Village.
Here's a quick look at a new map before I go: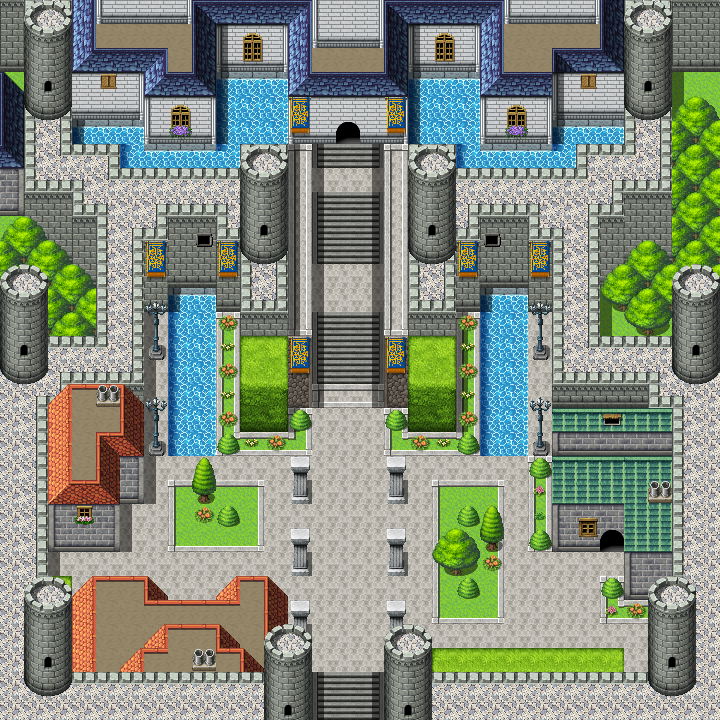 Get Shattered Realms: Mortal Tale